Wanderführer Sydney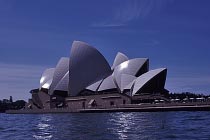 Die Millionenmetropole Sydney bietet eine ganze Reihe an Möglichkeiten die Natur auf einer Wanderung zu erkunden. Aber auch das Stadtleben ist einen Spaziergang wert.
Die folgenden Wanderführer enthalten Spaziergänge und Wanderungen im Grossraum von Sydney.
Day in the Bush: Sydney Region Bushwalks
Klappentext: This compact guide to bushwalking in and around the Sydney region, designed to fit into a daypack, provides detailed track notes on 45 different walks, with information on the area's geology, flora, and fauna. Contour maps clearly delineate each route, making it easy for walkers to navigate. Includes information on where to stop for food, the length of each walk, and the environment.
Sprache:
ISBN: 1864364289 Erschienen: November 2000
Blue Mountains on Foot
Klappentext: A comprehensive guide to the most popular walks of the Blue Mountains. It also contains suggestions for nearby places of interest that could be combined with the walk to make a day trip or weekend away in the scenic splendour of the Australian mountain range. The guide provides information on 15 main walks accompanied by 15 short cuts. Each walk features a detailed map as well as basic information including the walk's length, approximate duration, start and end points, fitness level required, and main points of scenic beauty or interest. Following the walk's description are details on nearby places of interest such as the Norman Lindsay Gallery and Gardens, Varuna, and the historic Hydro Majestic Hotel. Details of how to get to the Blue Mountains, both by car and public transport, as well as useful contact numbers are featured. Also included are short stories about the myths and history of the mountains.
Sprache:
ISBN: 1864365307 Erschienen: September 2000
Walking Sydney
Klappentext: This guide provides 30 walks around Sydney as well as some of its surrounding area. It includes parks and bushland, galleries, markets, harbours, beaches and rivers. The book also provides practical information on how to access walks by public transport and the location of refreshments en route.
SinOz.de: Wer etwas mehr Zeit in Sydney verbringt und wandern möchte, der findet in diesem Buch 23 Bushwalks in und um Sydney. Die Beschreibungen sind exelent. Zu jeder Wanderung gibt es nicht nur Hinweise zur Anreise mit dem öffentlichen Nahverkehr, sondern auch für Rollstuhlfahrer.
Circular Quay to Woolloomooloo, The Rocks, Sydney Harbour Bridge, Central City, Cremorne to Mosman, Mosman Bay to Clifton Gardens, The Fortifications of South Head, North Head, Middle Head, Rose Bay and Nielsen Park, Spit Bridge to Manly, Blackwattle and Rozelle Bays, Potts Point and Kings Cross, Paddington, Birchgrove and Balmain, Bicentennial Park, Historic Parramatta, Elegant Hunters Hill, Royal National Park, La Perouse, The Cape Baily Track, Palm Beach to Barrenjoey Head, Bondi to Coogee
Sprache:
ISBN: 1864365102 Erschienen: Juni 2000